NB Dental – Brisbane Dentists
The Courier Mail had an interesting article on the impacts of the disappearing fluoridation schemes in QLD, particularly on children.
You can read it below or by clicking here.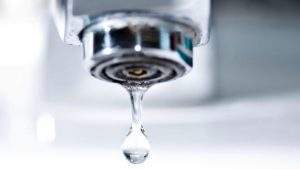 Disappearing fluoridation schemes take toll on children's dental health
Janelle Miles, The Sunday Mail (Qld)
November 13, 2016 12:00am
THOUSANDS of young children are being admitted to Queensland hospitals for rotting teeth every year, as local councils continue to pull out of fluoridating water supplies.
New Queensland Health data shows 3223 children aged 10 and under required hospital treatment in 2013-14 for dental caries (the scientific term for tooth decay or cavities).
More than 51 per cent of Queensland five to 10-year- olds who attended public dental clinics in 2014-15 had decay in their baby teeth. On average, four teeth were affected.
Decay in Queensland children aged five to 10 was 20 per cent higher than national averages to 2012-14 and 33 per cent higher in the permanent teeth of nine to 14-year-olds.
With local councils withdrawing from fluoridating water supplies, tooth decay has become a significant problem among children.
Queensland's Chief Dentist Dr Mark Brown said he was concerned by the "high level of tooth decay" in children, describing it as "a significant problem".
In terms of population, about three-quarters of the state has water fluoridation – up from less than 5 per cent before the Bligh government made fluoridated water supplies mandatory for communities of more than 1000 people in 2008.
But since 2012, changes made under former premier Campbell Newman have allowed councils to pull out of fluoridating water supplies.
"My concern is for the quarter of the population in regional and rural Queensland who don't have access to fluoridation," Dr Brown said. "That community is being left behind when most Australians now have access to water fluoridation.".
Australian Dental Association state fluoride spokesman Dr Michael Foley said there was no doubt water fluoridation reduced the risk of decay.
"We're spending a fortune on general anaesthetics for kids with dental decay," he said. "It's stupid. Water fluoridation saves truckloads of money in saved dental costs."
Dr Foley said he would like to see the State Government take control of fluoridating drinking water, rather than local councils.
Meanwhile, Aurukun Shire Council is the latest local government to pull out of fluoridating its water supply.
The children of Aurukun will no longer have access to fluoride through the town's drinking water supply. Photo supplied.
The Cape York indigenous council has voted to stop adding fluoride to the town's drinking water, mainly due to a lack of resources or local support.
The decision comes as new Queensland Health figures show 71 per cent of indigenous children aged between four and 15 at public dental health clinics in 2015 had tooth decay.
The move places Aurukun alongside two other councils, Mackay and Gladstone, that have opted out of the practice since the March elections.
Australian Dental Association state president Julee Birch said smaller councils were being "bombarded with misinformation about water fluoridation".
The Australian Dental Association fears smaller councils are being bombarded with misinformation about fluoridation. Pic: Anna Rogers
"This is part of a highly co-ordinated national and international campaign to get them to remove fluoride from water supplies," Dr Birch said.
The ADA estimates it costs about $1 per resident every year to fluoridate a water supply but only 23 of the state's 77 local councils still do it.
Townsville estimates it costs as little as 60¢ per person.
Hinchinbrook Shire Council Mayor Ramon Jayo said any move to remove fluoride would be based on a poll result.
"For every person who tells us it's bad, we have someone else tell us they're in favour," he said. "It's a very divisive issue."
In a move to stop councils opting out, the State Government last month announced it would resume funding infrastructure costs for fluoridating water supplies.
CAROLINE Hook has to work harder than most to make sure her children have healthy teeth.
The Mudgeeraba mother-of-three's house runs on tank water, meaning the family doesn't have fluoridated drinking water.
Instead, on the advice of her dentist, she gives her daughters Emily, 7, and twins Anna and Chloe, 5, adult toothpaste with fluoride to help protect their teeth.
"When my sister and I were little our parents gave us fluoride tablets and we've got really great teeth. That's why I gave them an adult toothpaste right from when they started getting teeth," she said.
Mackay GP Therese Sheedy can relate. The mother-of-two is considering giving fluoride drops to her children after her council decided to stop adding fluoride to the town's drinking water supply.
"Fluoride drops are only available from the US and they have to be made up by a compounding pharmacy," she said. "In Mackay, (there are) two pharmacies who can provide this service.
"Both quote approximately $90 for a 100ml bottle of fluoride drops which they estimate will only last two weeks. They will only provide this with an ongoing prescription from our dentist.
"This would come to an annual cost of $2160 for one child."
Save
Save
Save
Save
Save