NB Dental – Ashgrove Dentist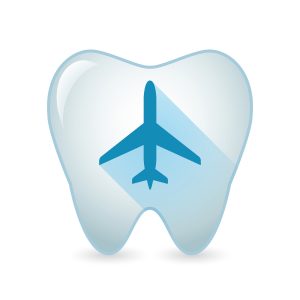 With current economic pressures experienced by our population, Dental Tourism is a growing trend for the Australian population. This term refers to individuals seeking dental care outside of their local healthcare systems. The number one reason for traveling abroad was the price difference, patients on average saved 50%-70% of the treatment costs.
Dental tourism is also infiltrating into the manufacturing of Dental prosthetics, with recent concerns about Australian Dental Practices utilising foreign dental laboratories to manufacture their crowns and bridges. Imported restorations are dramatically less expensive than work produced domestically.
In some cases, a crown from other countries such as China, India and Mexico may cost as much as 90% less. However with reduction in cost, come the risks related to unregulated products being cemented into people's mouths. There have been many international reports claiming toxicity and health complications, due to unsafe metals being incorporated into the construction of these prosthetics in unregulated countries.
In Australia, our dental industry is subject to numerous standards, many of which are enforced by the Therapeutic Goods Administration (TGA). The TGA carry out a range of assessment and monitoring activities to ensure therapeutic goods available in Australia are of an acceptable standard. They regulate the materials which can be used to manufacture dental restorations to ensure patients are kept safe.
Unfortunately, the laws that control overseas work are not either, being acted upon or enforced by the TGA. As patients do not necessarily hold the power to decide who makes the crown or bridge that gets cemented into their mouth, it is the responsibility of their dentist to ensure the safety of restorations.
NB Dental (your local Ashgrove Dentist) takes this responsibility for the health of our patients very seriously, using only Australian dental laboratories that manufacture their own crowns and bridges. As a patient at NB Dental, you can be confident that any prosthesis (crown or bridge) used is certified by the employed technician, to ensure the origin of their fabrication.