Tell us a little bit about Amanda.
I am a farm girl a heart with a roll up your sleeve attitude. When I am not staring into my patients mouths I am chasing my busy little 1 ½ year old son Saxon and pottering around the backyard with my husband Locky. We are currently loving to build our vegetable garden and constantly researching ways to beat the garden pests. Just recently over the September/October long weekend Locky and I were married in a small ceremony with our close family and friends. It was such a wonderful day!!!
What is your role at NB Dental?
I am a Molar Patroller  (Dentist)
What's your most embarrassing moment?
At work here in NB Dental was expecting a patient named Sarah. As I went out to reception to call her in two girls named Sarah stood up and I broke into song and asked  "Will the real slim shady to please stand up" Both patients were quite young and looked at me totally confused as they had probably never heard of Eminem. To the two Sarah's, If your reading this – I am sorry!
What is the most embarrassing way you have hurt yourself?
I was water skiing and tried to be a show off and do a beach landing but left my ski to late and landed face first in the mud in front of a large group of friends.
Which spice girl are you?
I regret to admit I went online and did a cosmopolitan quiz and it said I was "baby spice – the empathetic friend
If you could have an endless supply of one food what would it be?
Sushi, ramen – Any Japanese food!
What is your pet hate?
Pop up ads on websites! – Grrr
 What's something interesting that most people don't know about you?
That I grew up on a farm in NSW and went to boarding school in Armidale. I also have a soft spot for huntsman spiders and will not allow Locky to kill them if we find one in the home.
If you could have a super power what would it be and why?
Teleportation – to click my fingers and instantly be somewhere.
If you were not doing what you are doing now. What job do you think you would you be in?
Quite likely I would still be a radiographer – This was my occupation before I choose dentistry.
What does your ideal weekend look like?
A trip to our family farm where I grew up – I love the wide open spaces!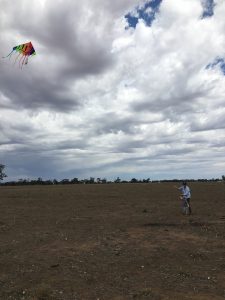 Amanda and Saxon Flying a Kite on the family farm recently.
What is your favourite movie at the moment?
Haha! I cannot remember the last time I watched a movie, it was sometime before Saxon was born. I am open to suggestions for if he ever stops partying and goes to bed early. I watch a lot of the Wiggles these days!
What are your nicknames?
Deansy
How do you feel about putting pineapple on pizza?
No No No! It makes no sense to me – it isn't even Hawaiian, it's Canadian! Give me anchovy over pineapple on pizza instead!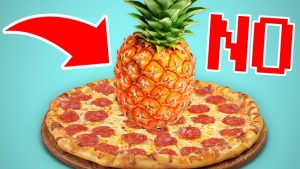 If you could live anywhere on this planet and take everything that you love with you, where would you choose to live?
I love where I am right now with my family, I know boring right??
Are you a morning bird or night owl?
Night owl for sure! I know where Saxon gets that from!
What's your biggest fear?
A coffee shortage
If you were stranded on a desert island out of your colleagues would want with you to save you? Choose wisely 😉
My dental nurse Emily without a doubt! – She always has by back, reads my mind and I have become very dependent on her.
If you could stop the clock and choose your forever age what age would you choose and why?
"move forward and don't look back!"- I have no regrets so I am happy ticking along. I did have a pretty awesome time when I lived in London at age 24.
Would you rather be able to see the future or change the past?
See the future! The unknown is exciting, although can be so daunting so a little sneaky peak into the future would be handy.
Would you rather go without your phone for 1 day or desert for life?
I could easily give up my phone for a day. I am terrible at replying to text messages and calls from friends as it is.
What was the naughtiest thing you ever did at school?
I stole ice cream from the unlocked freezer – I was at boarding school so this was a massive win!
Whats your ultimate holiday destination?
Anywhere with snow!!