Tell us a little bit about Deb…
I'm 36 years old. I've been married for 12 years and have 2 girls – Charlotte (6 years) and Penelope (poppy) (11 months). I was born in Ipswich and studied Bachelor of Applied Health Science (Oral Health) at UQ. After I graduated in 2001, I started working in rural Queensland (Longreach and Charleville) where I met Thomas, my husband. We moved To Brisbane in 2004 and have been in Brisbane ever since.
What is your role at NB Dental?
I am an Oral Health Therapist which allows me to examine and treat dental problems in children under the age of 18 years. My dual degree also enables me to treat and prevent periodontal disease in all ages.
What's your most embarrassing moment?
Not sure, I guess I'm not all that easily embarrassed.
Do you have any weird talents or skills?
I have hypermobile shoulder joints which allows me to be able to rotate my arms into unusual positions.
Which spice girl are you?
I'd probably say the closest spice girl to me would be sporty spice as I like to exercise and would definitely consider myself a tom boy when I was younger.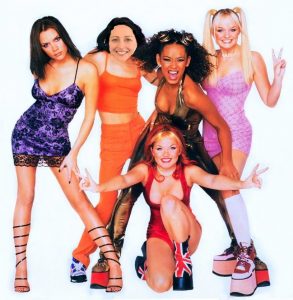 looking beautiful Deb! 🙂
If you were an ice cream would you be and why?
Boysenberry – Generally plain vanilla with a little bit of tang.
What is your pet hate?
Dirty feet on my freshly mopped floor. I'm OCD when it comes to cleaning!
What does your ideal weekend look like?
Warm sunny days starting with a run in the morning, coming how to a cooked breakfast with my family. Bike ride with my husband and kids to the park or a visit to the beach. Afternoon lay down with a good novel. Dinner out maybe at Eat Street to keep everyone's dinner preference fulfilled followed by a dance at their open air stage with my daughters. Of-course on an ideal weekend there would be no Sunday, only Saturdays!!
What's something interesting that most people don't know about you?
I was born with an extra thumb on my right hand – It was removed when I was 1 year old and my mother did not take any photos of it before it was removed – I'm very disappointed!!
*If only your Mother knew this would have come in handy with your chosen occupation Deb.
If you could have a super power what would it be and why?
Endless energy would be nice
If you were not doing what you are doing now. What job do you think you would you be in?
I love working in health and helping people of all ages. I think I would enjoy Occupational therapy.
What is your favourite movie at the moment?
The Greatest Showman – yeah it's been a while since I've seen a movie
What are your nicknames?
Deb
How do you feel about putting pineapple on pizza?
I'm a fan of sweet and savory together so definitely pineapple on the pizza!
If you could live anywhere on this planet and take everything that you love with you, where would you choose to live?
I'd be quite torn to pick between Japan in the winter time so that I could ski every day, and a beach destination (Phi Phi Island, Thailand).
Are you a morning bird or night owl?
Definitely a morning person. It's a great feeling to be up and out on a lovely sunny day with the birds singing, with not many people out and about yet. Of-course cold winter mornings are the exception!
What's your biggest fear?
Fear for my kids seriously injuring themselves
If you were stranded on a desert island out of your colleagues would want with you to save you? Choose wisely 😉
Bec – We think quite similarly so I'm sure together we could work out a way to get off!!
If you could stop the clock and choose your forever age what age would you choose and why?
27 – I was the fittest I'd ever been and old enough to realise being happy with myself was the most important thing to be!
Would you rather be able to see the future or change the past?
I'm not sure I'd like either. If I changed the past who would know where I'd be now and if I could see the future I'd be constantly checking on what's ahead instead of enjoying now.
Would you rather go without your phone for 1 day or desert for life?
I can easily let go of my phone – holidays without phone connection are my favourite thing!!
What was the naughtiest thing you ever did at school?
I tried skipping a day from school without my parents knowing in grade 8 with some friends however we were found by mid-morning.
Whats at the top of your bucket list?
I'd love to see the Aurora borealis (the northern lights) in Canada and experience an African Safari including overnight camping in the game parks.